The Temporary Museum was an art exhibition in the former prison "Bijlmerbajes" in Amsterdam. It was a continuation of the Temporary Museum in another vacant, iconic building in the city: the former Shell Tower (now "A'DAM Toren"), and in the near future the Temporary Museum will rise up again at another special location. The exhibition in the prison explored connections with the new residents of the – equally temporary – asylum seekers' centre set up there. The participating artists and designers were invited to make new work for the occasion. Examples include Leonard van Munster's tree fountain in the courtyard, Teun Castelein's Bijlmer Hammam in an old cell block, Mayra Sérgio's tea landscape and Jan Hoek's transformed scooters.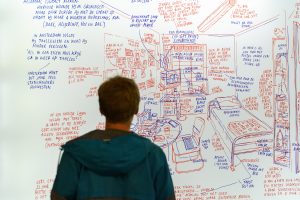 Detail Jan Rothuizen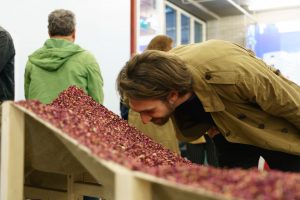 Detail Mayra Sérgio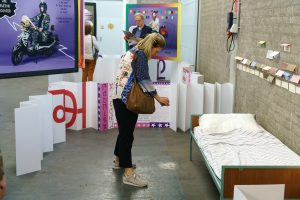 Detail Jan Hoek (left) and Mounira Al Solh (right)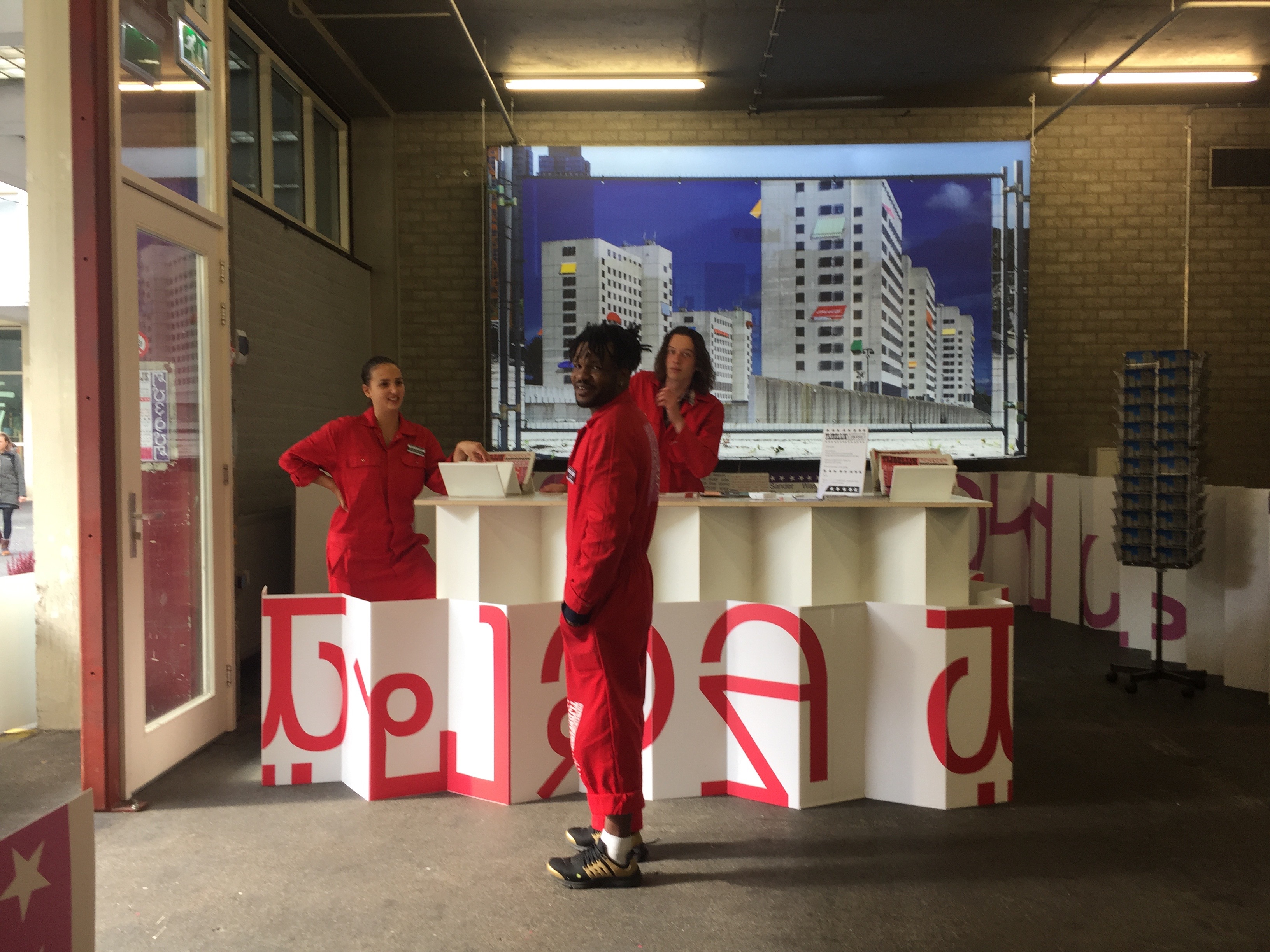 Background Sander Wassink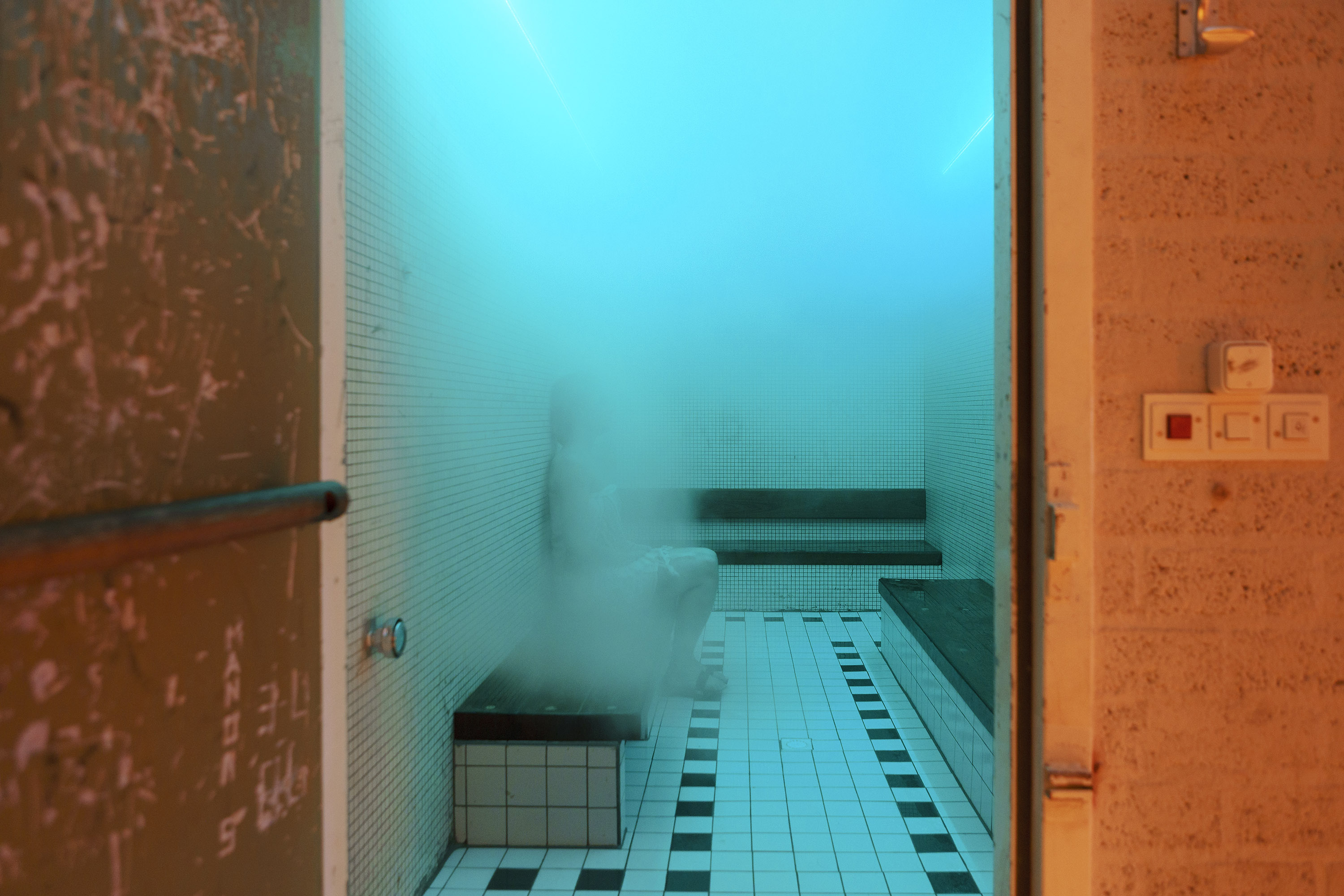 One of the hammam cells Teun Castelein
The exhibition was held at a location where the inhabitants – both the former inmates of the 'Bijlmerbajes' and the recognised refugees – are basically left to fend for themselves. Both groups have one thing in common: limited freedom of movement. In such a state of isolation and seclusion, people who lack the support of family and friends can easily start to feel alienated and dependent. When there's no other place to go, which effect does this have on your imaginative capacities? The Temporary Museum's exhibition area doubled as a meeting area, with art serving as a catalyst for open-minded encounters between the Temporary Residents and visitors.
In December 2016, Stichting Leegstand Oplossers Amsterdam (LOLA) started the cultural hotspot Lola Lik in the former 'Bijlmerbajes' prison complex. Our key partner in this venture was Central Agency for the Reception of Asylum Seekers (COA). This was the first time COA establishes an asylum seekers' centre on the same site as a cultural hotspot and the Temporary Museum. The experiment served as an interesting example for other asylum seekers' centres.
The participating artists: Gali Blay, Maze de Boer, Teun Castelein, Eddie the Eagle Museum, Circus Engelbregt, Gluklya, Jan Hoek, Leonard van Munster, Richard Niessen, Jan Rothuizen, Mayra Sérgio, Mounira Al Solh, Sander Wassink.
Initiators: Nathalie Faber (curator) and Claartje Kortbeek (producer) / 60 layers of cake foundation
News: The "Bijlmer Hammam" from the artist Teun Castelein may stay until June 2018. You can make a reservation via: info@bijlmerhammam.nl